By the foot of the spectacular mountain Tustnastabben, lies the picturesque Grautaneset. On one side you will find a view of the ocean, where you can enjoy watching the sun disappear into the sea at sunset. On the other side you can watch Tustnanabben stretch towards the sky, 830 metres above sea level. Grautaneset lies undisturbed by the mountain, protected from the stress and fuss of society. Bring the one you love and enjoy an adventure in nature unlike any other.
Grautaneset is not far from the ocean. Here you will have opportunities to fish, swim, or just relax on the smooth rocks and enjoy life.
Aure municipality, and especially the island Stabblandet, where Grautaneset is situated, is known for fantastic hiking possibilities in the mountain. There are two mountain ridges on Stabblandet, the compact Innerbergssalen/Stabben along the western side of the island, and the mountains Storøra and Litløra that continue into a smaller ridge along the east side of the island. Between these ridges lies the valley Soleimsdalen. Innerbergssalen is the highest mountain in Aure municipality with its 908 meters above sea level, which also makes it the highest top on an island in southern Norway. The island Tustna is located just across the bay from Grautaneset, another great location for hiking, fishing, and exploring.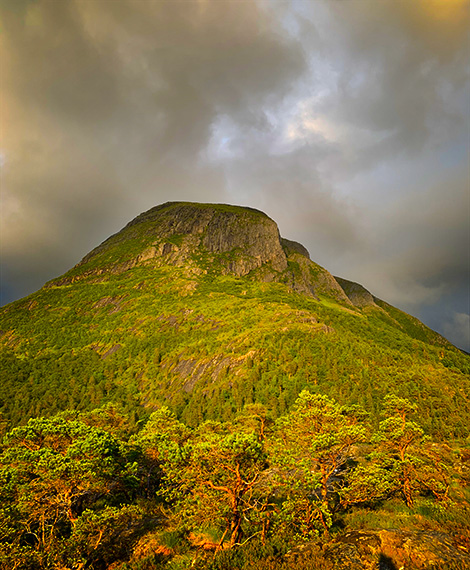 What does our guests say about us?
Have a look at what previous guests have to say about their stay at Grautaneset.